Sold out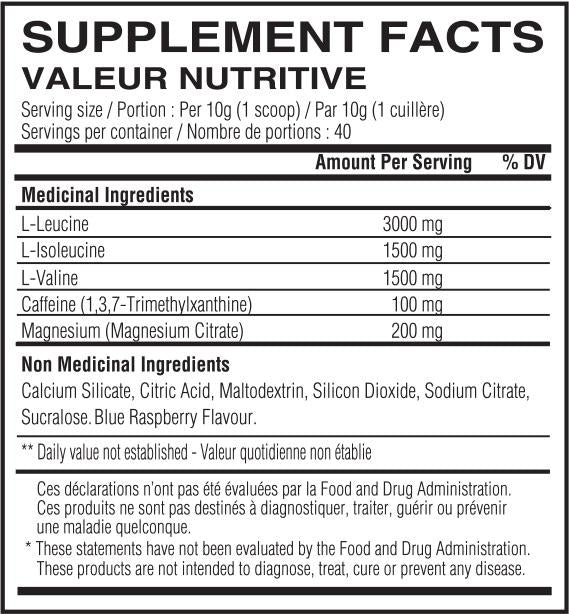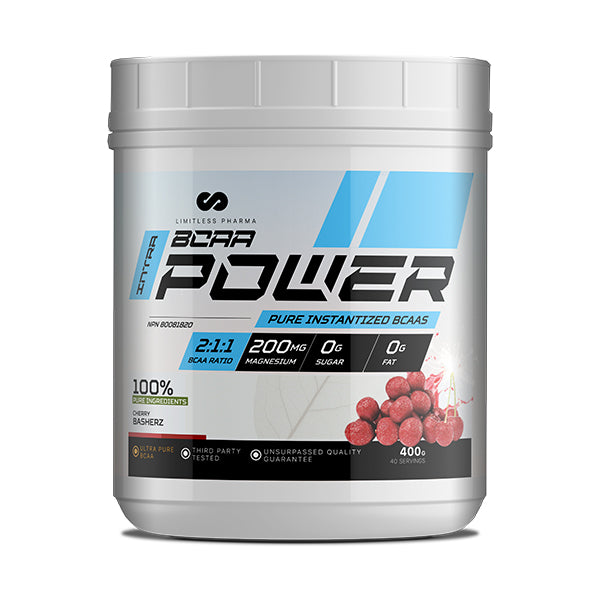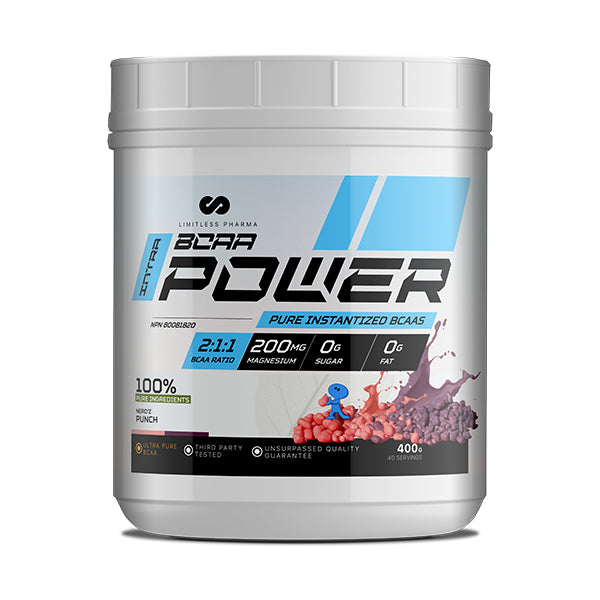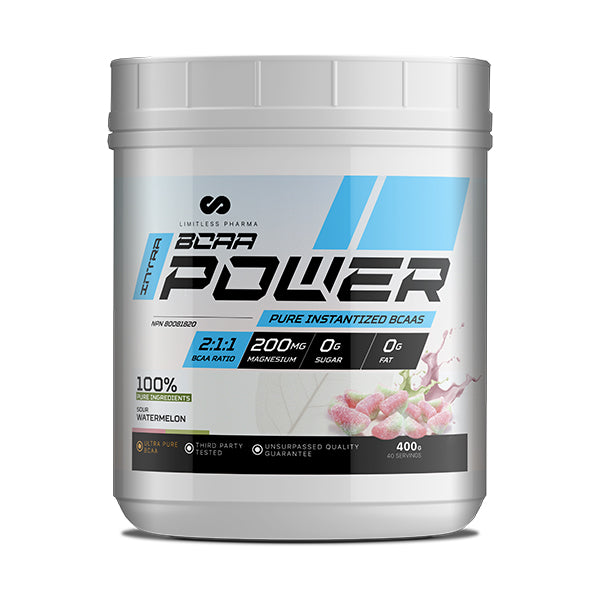 Sale price

$49.99

Regular price

$0
INTRA BCAA POWER 400G
When you're looking to build big muscles, This is to cliche. Use instead: When you're looking to build lean muscle mass. At the same time, you need to eat well for your muscles to get the nutrients they need to grow. To help with the cause, we have created this amazing Intra Workout BCAA Supplement to keep you energized and help meet the nutrient demands for even the most intense workouts.
Our Intra BCAA Power is ideal to be used during an exercise session to get your muscles the nutrients they need to get bigger and stronger. It will help you build lean muscle mass.
Our BCAA Intra Workout uses the top-grade and 100% soluble BCAAs that will assist you in the mass building process. We added magnesium to our supplement to help your body get the magnesium it lost during a workout. The magnesium is not added to compensate magnesium lost during the workout. It's in there to help muscle hydration. Works as an electrolyte.
This well-researched and science-backed formula promotes endurance and energy levels and relieves fatigue so that you can get the maximum out of every workout session. It contains the best quality BCAAs in the recommended amounts to keep you focused, hydrated and energized for muscle building. hydrated and energized for muscle building.
Per serving of Intra BCAA Powder has about 5g of BCAAs (L-Leucine, L-Isoleucine, L-Valine) and significant quantities of Caffeine and Magnesium.
At Limitless Pharma, we value our clients way too much to cheat them with poor quality ingredients. Every ingredient that is used in our Intra BCAA supplement is laboratory-tested and the purest you'll ever find.
Recommended Dosage
Blend one serving (1 scoop) of BCAA POWER with 6-8 oz of cold water. Take it during workouts. You can take two to three servings daily, based on your workout level and frequency.
FAQ
What are BCAAs?
Branched-chain amino acids (BCAAs) are three of nine essential amino acids that our body needs for a healthy working but cannot produce by itself. These are: Leucine, Isoleucine and Valine. BCAAs are responsible for building and repairing muscles and boosting protein synthesis in the body.
Why do I need BCAAs?
BCAAs help the body build and repair muscles. As the building blocks of protein, they help your body build the muscle tissues, which are responsible for muscle building and recovery. They can boost the muscle building and repairing process, especially after/during an exercise so that you feel less fatigue and remain energized.
Is Your Intra BCAA Powder safe?
Absolutely. As you can check, our intra BCAA supplement is made of 100% pure and natural ingredients, all of which are tested in the laboratory for purity and potency before use. Our product has no side-effects whatsoever.
What flavours are there?
Our BCAA Intra workout powder is available in nine super delicious and super delicious flavours, including :
Peach Candy
Blue Raspberry
Cherry Baserz
Fruit Punch
Mangoes and Guavas
Nerdz Punch
Sour Watermelon
Super Batch Kidz
Rocket Pop
Who should take Intra BCAA Power?
Anyone who is looking to build muscles and want a research-backed way to increase endurance and relieve fatigue during workout must use this Intra BCAA supplement. It also helps build and repair muscles fast.